Back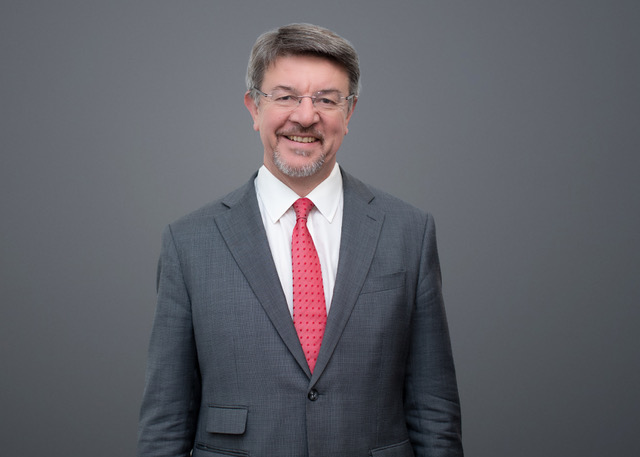 Tom Davie
Email:
Phone:
Fax:
tdavie@qsc.com.au
02 9221 4533
02 9221 4951
Areas of Practice
Arbitration, Mediation and Conciliation
Building, Engineering and Construction
Environment, Planning and Strata Law
Liability is limited by a scheme approved under Professional Standards legislation
Experience
Tom Davie is one of Sydney's most experienced and respected construction law barristers. He is the author of the 'Annotated Home Building Act' and a co-author of 'Understanding Construction Law'. He regards building and construction law as a branch of commercial law.
Before coming to the bar in 1998 Tom practiced as a solicitor and partner involved in building and construction, commercial, and planning law at major legal practices across three jurisdictions.
Barrister: 1998
Solicitor: England & Wales 1986
Solicitor: Hong Kong 1987
Solicitor: New South Wales 1992
Expertise
Tom has particular experience in dealing with document-heavy litigation with a substantial technical component, and with the cross-examination of technical experts.
Tom is also experienced at representing clients in mediations and has been asked to act as a mediator himself on a number of occasions.
Books
"The Annotated Home Building Act 1989" published 2000.
"Understanding Construction Law" published 2016
Some Notable Cases
Lavender View v North Sydney Council [1999] NSWSC 699 (14 July 1999)
Westfield v Fair Trading Tribunal [2001] NSWSC 1253 (15 March 2001)
Ab and Ma Chick (Vic) Pty Ltd (In Liq) v 526 Olive Street Pty Ltd [2001] NSWSC 575 (9 July 2001)
Isak Constructions v Faress [2003] NSWSC 784 (27 August 2003)
Auburn Council v Austin Australia Pty Ltd (Administrators Appointed) [2004] NSWSC 141 (8 March 2004)
Merheb v Hilal and Anor [2004] NSWSC 425 (24 May 2004)
Zavodnyik & v Alex Constructions Pty Ltd [2005] NSWCA 438 (9 December 2005)
Allied Express Transport Pty Ltd v Bax Global (Aust) Pty Ltd (No 2) [2006] NSWSC 1180 (13 November 2006)
Kittu Randhawa -v- Monica Benavides Serrato [2009] NSWSC 170 (20 February 2009)
The Owners Strata Plan v Brookfield Multiplex Limited [2010] NSWSC 360 (23 April 2010)
Orica Investments v McCartney [2010] NSWSC 488 (28 May 2010)
Baron Corporation Pty Ltd v Owners of Strata Plan 69567 [2013] NSWCA 238 (29 July 2013)
Boden v Gleeson [2013] NSWCA 447 (11 December 2013)
Cantwell v Beitzel and ors [2014] NSWSC 242 (21 March 2014)
Phan Building Services Pty Ltd v Dang [2016] NSWCATAP 51 (23 February 2016)
The Owners, Strata Plan 65111 v Meriton Apartments Pty Ltd [2016] NSWSC 650 (20 May 2016) and The Owners, Strata Plan 65111 v Meriton Apartments Pty Ltd [2016] NSWSC 909 (1 July 2016)
Email:
Phone:
Fax:
tdavie@qsc.com.au
02 9221 4533
02 9221 4951