Back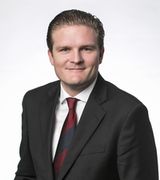 Lorne Havenstein
Email:
Phone:
lhavenstein@qsc.com.au
02 8915 2417
Lorne practices in family law, including:
Financial matters involving issues of disputed disclosure, contested valuations, third party
interests and trust structures.
Parenting matters, involving international and domestic relocation, serious allegations of
abuse and recovery of children.
Child care and protection matters.
Binding Financial Agreements, particularly in relation to enforcement or setting aside.
Spousal maintenance disputes.
Child support disputes.
Contravention applications.
Lorne regularly appears in interim and final hearings in the Family Court of Australia, the Federal Circuit Court of Australia and now the Federal Circuit and Family Court of Australia (FCFCOA).
He accepts briefs to appear in the FCFCOA in Sydney, Wollongong, Parramatta, Newcastle, Canberra, and other regional areas. He also accepts briefs interstate, including Brisbane and Melbourne.
Lorne is available to accept briefs at the early stages of proceedings and will provide advice and
guidance to his instructing solicitors, including settlement of applications (orders, pleadings) and assisting in the drafting and settlement of affidavit evidence.
Liability limited by a scheme approved under Professional Standards Legislation
In relation to parenting matters, Lorne regularly appears in final and interim hearings involving the
welfare and parenting of children. He represents parents, grandparents, and children as counsel for the Independent Children's Lawyer. Lorne has extensively cross-examined court experts. Lorne's approach to parenting litigation is child focused, seeking to ensure that the best interests of the children are met in the proceedings.
Lorne has vast experience in alternative dispute resolution and is regularly retained to appear at Conciliation Conferences, mediations, and arbitrations.
Prior to Lorne's call to the Bar, he ran his own busy solicitor practice which included a broad range
of areas of the law.
If you wish to retain Lorne Havenstein, or enquire as to his availability or fees, please do so by
contacting him direct (or through his clerk).
Qualifications
➢    July 2012                       Admitted to practice
High Court of Australia
➢    February 2012   Admitted to practice
Supreme Court of New South Wales
➢    2011                             Graduate Diploma of Legal Practice
The College of Law, NSW
➢    2005 – 2011                   Diploma in Law
NSW Legal Profession Admission Board/University of Sydney Professional Experience
➢    From September 2019  Barrister-at-Law ➢    2014 – August 2019        Principal solicitor ➢    2012 – 2014                   Solicitor
Professional membership
➢    New South Wales Bar Association
Liability limited by a scheme approved under Professional Standards Legislation
Email:
Phone:
lhavenstein@qsc.com.au
02 8915 2417