Back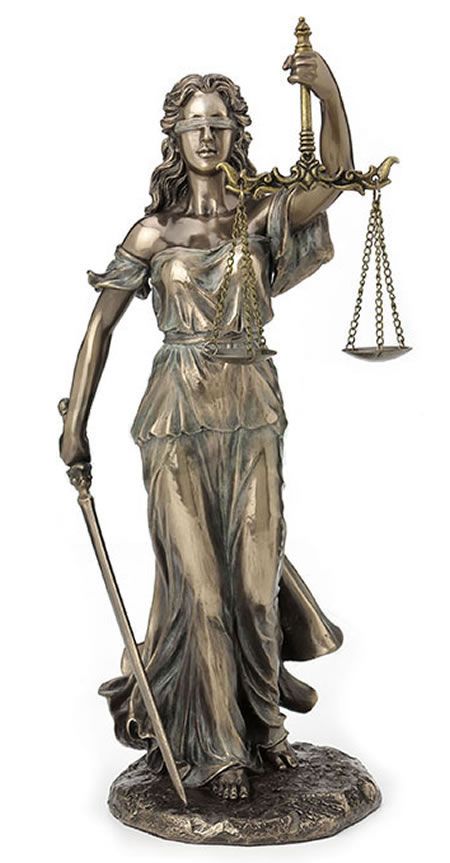 Elizabeth Rusiti
Email:
Phone:
erusiti@qsc.com.au
02 8915 2421
Areas of Practice
Family Law-Property & Children
Transport Law - Admiralty/ Aviation/ Maritime
Profile                     
        Throughout my career as a solicitor for almost 20 years, I worked in a diverse range of increasingly senior litigation roles - in shipping and international trade litigation, general commercial litigation and family law.  After an extended break from work to pursue other interests, including studying counselling, living in France and learning French, at the end of 2019 I was looking for a new challenge.   I decided to return to the legal profession and use my litigation skills and experience at the NSW Bar.   
Experience                   
  Barrister, NSW Bar – Sept 2020 – Present
I have a very busy practice in all aspects of family law, at interim and final hearings
I bring to my family law practice:
an extensive knowledge of the law
a strategic approach to litigation and settlement built on decades working as a litigator
a tenacity in pursuing the right outcome for my clients
the compassion and empathy skills developed over numerous years working in family law, as well as through formal counselling studies.
In addition, I have been junior Counsel in Federal and Supreme Court litigation by customers against their banks, as well as in challenging the Covid-19 NSW public health orders
                          Reader, NSW Bar – Sept 2020 – Sept 2021
Completed the Bar Readership under the supervision of my Tutors, Neil Jackson and Paul Livingstone
             Team Leader, Family Law, Armstrong Legal, Sydney – 2010 - 2012
    Supervising, mentoring and managing a team family lawyers in an extremely busy practice
    High level advice to other lawyers regarding family law and litigation strategy
            Principal, Personal Legal Solutions, Sydney – 2008 - 2010
     Non-litigious, collaborative family law and estate planning
             Senior Associate, Swaab Attorneys, Sydney – 2005 - 2008
       Contract Senior Lawyer, Phillips Fox & Hicksons Lawyers, Sydney – 2004 - 2005
                   Transport & international trade litigation
         Assisting partner to transition his practice from Phillips Fox to Hicksons
     Law Tutor, Civil Litigation & Evidence, University of New England, Armidale – 2003
                    Partner, AW Simpson & Co, Armidale – 2003
               General legal practice, in which I focused on family law
                 Partner, McMahons Lawyers, Sydney  – 2001 - 2002
               Partner at a commercial and insurance litigation firm
       My practice included large or complex commercial and personal injury litigation
             My role included supervising all of the firm's junior lawyers        
                Senior Associate, Phillips Fox, Sydney – 1996 - 2001
Conducted a range of increasingly complex shipping, international trade and admiralty litigation
Specialist commercial litigation in District, Supreme and Federal Courts, as well as appeals, including to the High Court
              Solicitor, TH Walker & Co, Forestville – 1994 - 1996         Small to large debt recovery, general commercial litigation, personal injury and family law matters                                        
Education       
             Bachelor of Economics, Bachelor of Laws - Macquarie University, 1993
                                 Recipient of the Macquarie University Prize for Succession Law
                                        Graduate Diploma of Legal Practice - University of Technology, Sydney, 1993
                                        NSW Law Society Practice Management Course - FMRC Legal, 2002
                                        Collaborative Practice Short Course - University of Technology, Sydney, 2008
                                        Independent Children's Lawyers National Training Program - Law Council of Australia Family Law Section, 2011
                                        Mediation Style Conference Program - Australian Institute of Family Law Arbitrators & Mediators, 2012
                                        Graduate Diploma of Counselling - Jansen Newman Institute, 2012
                                        Foundations of Directorship - Australian Institute of Company Directors, 2017
                                        Pass Bar Exam - NSW Bar Association, February 2020
                                        Bar Practice Course – NSW Bar Association, September 2020
                                        Admitted as a Solicitor of the Supreme Court of NSW – December 1993
                                        Called to the NSW Bar & Member of the NSW Bar Association – September 2020
Presentations                  Delivered firm-wide mentoring training program to McCabes Lawyers, Feb & Mar 2017
Legal mentoring seminar – Presented to Mills Oakley Lawyers, Apr 2017
Taking Responsibility for one's Mental Health – Presented to Law Society of NSW, Oct 2017
Contract Termination Disputes – Presented to Legalwise CLE seminar, Feb 2021
                                         Family Law & Insolvency – Dealing with the Liquidator & Trustee in Bankruptcy – Presented, jointly with Jim Johnson, Barrister, to Legalwise CLE seminar, June 2021
                                         Family Law & Bankruptcy – Dealing with Assets in an Insolvent Estate - Presented, jointly with Jim Johnson, Barrister, to Legalwise CLE seminar, Nov 2021
                                         Maintaining Strong Mental Health for a Family Law Practice - Presented to Legalwise CLE seminar, Mar 2022
 Family Law Interim Hearings Dos and Don'ts - Presented to Legalwise CLE seminar, Nov 2022
Interests                           Speak close to fluent French, having divided my life between Australia and France during the 5 years prior to being called to the Bar
                                        Am an amateur champagne "expert", was a finalist in the prestigious Vin de Champagne Awards in 2014
                                        Enjoy sailing, scuba diving and yoga when time permits
                                        Am otherwise to be found in the company of my toy poodle, Darcy
Liability limited by a scheme approved under Professional Standards Legislation
Email:
Phone:
erusiti@qsc.com.au
02 8915 2421